Consulting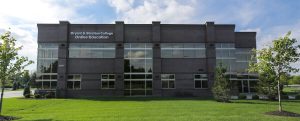 P.A.T Construction Management Corp. offers comprehensive construction management consulting services that ensure the best results for your project. Our experts possess decades of engineering and construction experience and apply this knowledge to the everyday challenges that owners, contractors, engineers, and architects face throughout the construction process.
It is important to have a system in place to produce expert advice at the appropriate time.
P.A.T. Construction Management Corp. provides value through speed in innovation, execution, and value for your capital investments and projects. Our professionals provide highly specialized skills, along with a deep understanding of the technical issues involved in the capital asset life cycle – including capital expenditure engineering, fixed asset management, tangible asset valuation, and capital project consulting.
Services Offered Include:
Construction Audits
Facility Program Planning
Project Design
Facility Management Review
Facility Sustainability Audit
Commisioning
Way-Finding and Location Audit
Standards Audit
Facility Communication Policies
Constructability Review
Scheduling
Measured Drawings
Estimating and Cost Review
Contract Administration
Site Evaluation
Building Review
LEED Certification
Tenant Related Services