Consulting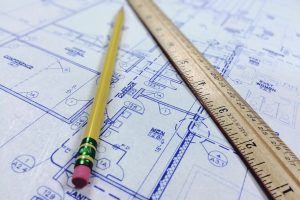 Casilio Real Estate & Development Corp.'s ("Casilio")  dynamic skill set in real estate, facility management and construction ensure our clients' functionality of the work environment by integrating people, place and process.
When a facilities operations are budgeted and controlled by Casilio, we're able to incorporate standardized practices which allow day-to-day operations to proceed without crisis or confusion, no matter the occurrence.
Facility Management not only affects revenues and costs,  but also production, quality of life for employees and ease of overall operation. As facility management professionals, Casilio provides consulting services to maximize efficiency and minimize latency. Whether a Plan Model is prepared by Casilio for a client's existing facility or a new build, Casilio oversees facility interests so that an Organization does not become a prisoner of reaction.
Failure to plan for your facility's needs forces Owners into becoming prisoners of reaction.
A Closer Look At Your Facility's Needs
Casilio assists clients in planning operations for all possible standardized facility outcomes, so that they have a comprehensive facility assessment, and no square foot is taken for granted. Negligence to a facility's needs will result in a decrease of productivity over time, and it could increase staff turnover.  Casilio offers expert oversight to mind those resources, so our clients can focus on their business.
The Tools You Need to Make the Most Of Your Dollar
Casilio can help your business maximize efficiency to minimize latency.
Casilio embraces best value contracting. Our industry knowledge qualifies us to offer professional insight and a thorough evaluation of your needs as it relates to your facility so that informed decisions can be made seamlessly. Without proper evaluation and the most updated industry construction standards which Casilio specializes in, often times an owner might equate his/her best option with the least expensive, or the most convenient. At Casilio, we value every dollar and support local vendors, but it's important to know when assessing pricing what questions to ask.
Casilio can assist at all levels of an organization by offering the tools to establish cost and space conscious guidelines as it relates to the functionality of your work environment. With our consulting services, we offer comprehensive planning of facility management, purchasing, real estate and construction.